AI-based assistance system supports cycle optimization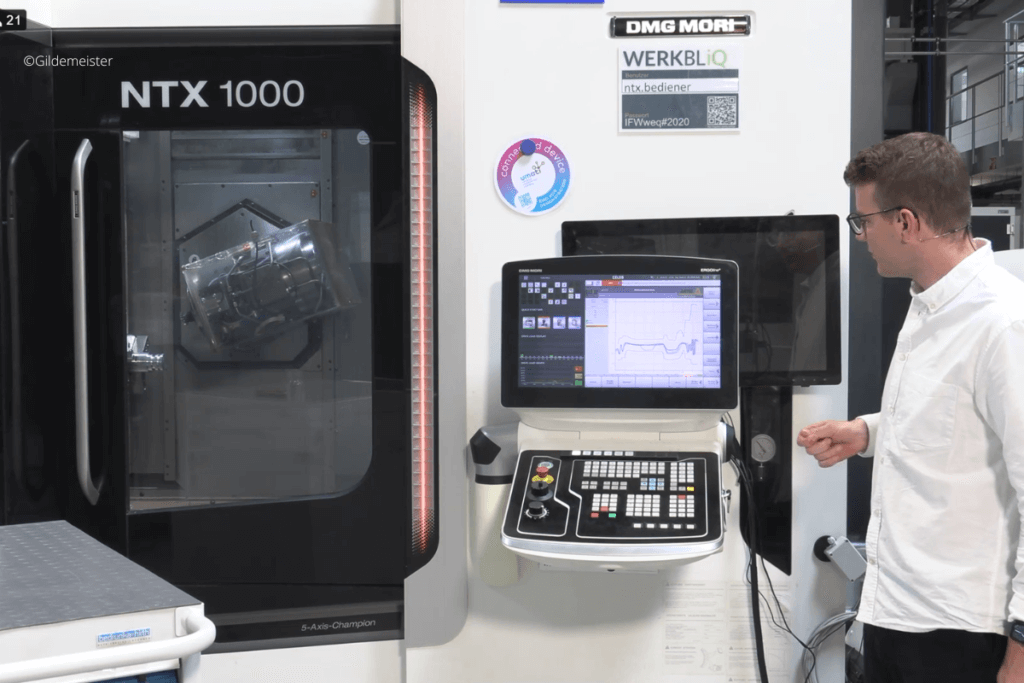 Together with the production departments of well-known companies, the IIP-Ecosphere project is developing innovative AI solutions for different automation levels as demonstrators. In a four-part series, these demonstrators will be presented in workshop talks.
The third workshop talk on the demonstrator "AI-based assistance systems for cycle optimization" took place on October 18, 2022 in cooperation with Gildemeister Drehmaschinen GmbH and Artis Marposs Monitoring Solutions GmbH as a live broadcast from the machine shop of the Institute of Manufacturing Engineering and Machine Tools in Garbsen.
Annika Schumann, Communications Associate at IIP-Ecosphere, spoke with Gildemeister Drehmaschinen GmbH about the demonstrator's presentation. You can also find out more about the technical background in our previously published article "Neural Networks: From Image Processing to Process Monitoring".
To read the full article in the EMO Future Insight series, visit: AI-based assistance system supports cycle optimization