IMTS opens – Many look forward to the U.S. market with anticipation
After a long wait, IMTS 2022 (International Manufacturing Technology Show) opened its doors in Chicago on Monday. Two years ago, the show had to be cancelled due to corona.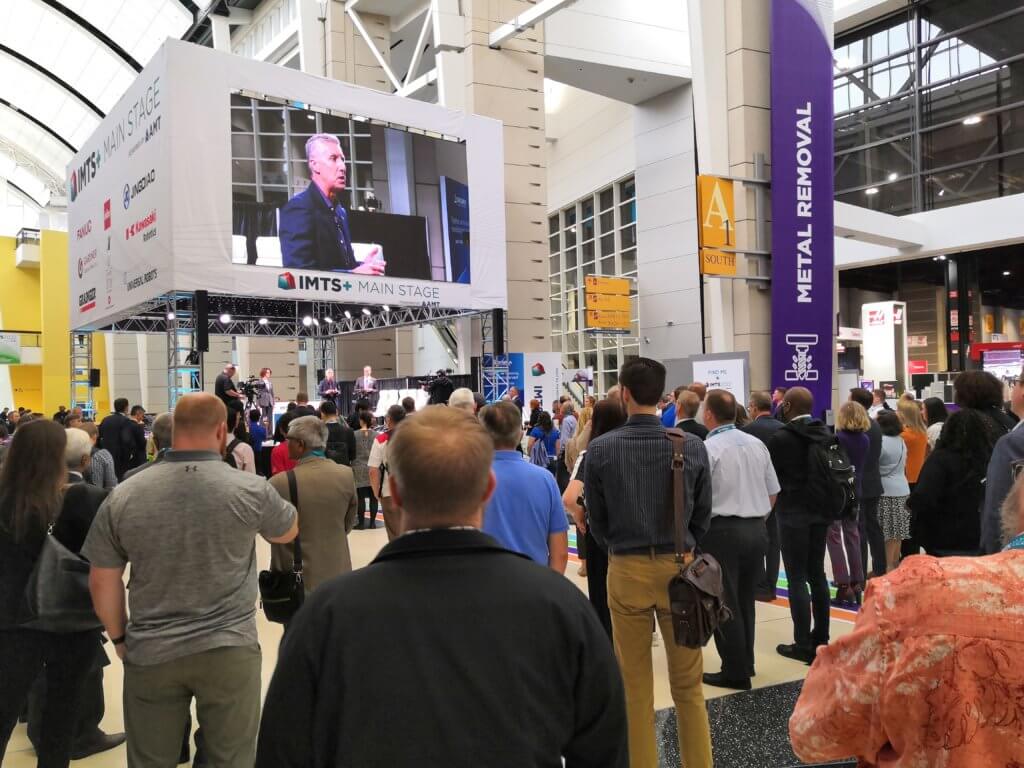 IMTS Main Stage, Chicago
The IMTS is one of the world's most important trade shows for manufacturing technology. No wonder, since the USA is the second largest market for machine tools worldwide after China. On the exhibition grounds at McCormick Place in the heart of Chicago, the focus will be on machining technologies, ablative processes, laser technology, tooling and clamping technology, and additive manufacturing. Hannover Messe USA is presenting itself as a co-located show.
Many are looking eagerly to the U.S. market, which has developed strongly over the past year and a half. Re-shoring, i.e. the relocation of industrial production back to the home country, plays a special role here. In addition, capacities are being expanded significantly, particularly in the areas of digitization (chip production) and electromobility (battery production). It is true that the economy in the United States is slowing down due to high inflation and energy prices as well as rising interest rates. However, IMTS is known to be where many investment decisions are made.
IMTS will be held from Sept. 12 to 17. The US association AMT as organizer speaks of about 1200 exhibitors on 120 thousand square meters net area. Pre-registrations indicate that about 100 thousand visitors are expected. The VDW will be represented with an Umati and a general information booth.
Author: Bernhard Geis, Economy and statistics VDW, +49 69 756081-42, b.geis@vdw.de