let's talk about innovation: METAV web sessions start regularly from October
Under the headline "let's talk about innovation", METAV web sessions on various topics will be held regularly from October 2020.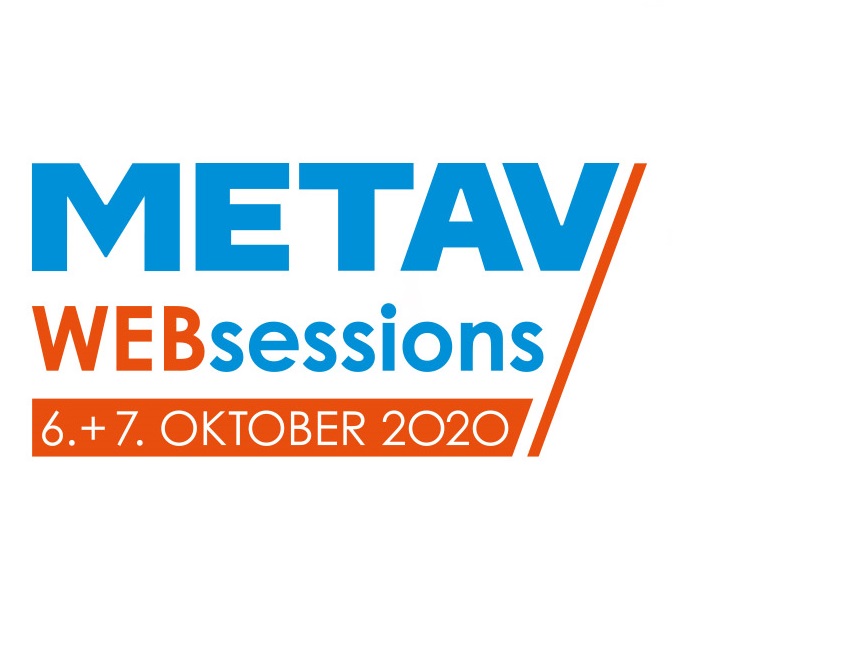 METAV web sessions are about to start on 6th october 2020.
Following the successful implementation of the METAV web sessions in June of this year, the METAV organiser VDW (German Machine Tool Builders' Association) is again inviting visitors to the web sessions. On October 6th and 7th they will enter the second round with the Software theme days. By contrast to the first series, which featured more than 100 presentations on twelve production-related topics over five days, the coming web sessions will provide in-depth information on individual topics every month until METAV will take place in March 2021.
The virtual events are planned for one or two days per month. Each lecture lasts 30 minutes. Afterwards, visitors will have the opportunity to ask the company experts questions in the chat and discuss specific topics. The presentations are freely arranged by the participating companies and offer the participants appetizers for their visit to METAV 2020 reloaded, because all the companies giving presentations will be exhibiting there. So everything you hear and learn virtually you can experience live in March 2021 in Düsseldorf. The technical partner is the IndustryArena with a community of about 500,000 users.
By the way: every participant of the METAV web sessions will receive a certificate of participation on request, which can be used as proof of further training activities.
You can find further information here
For further information
Please contact
Stephanie Simon
Tel. +49 69 756081-53