MTA Vietnam – successful new start
The MTA Vietnam in Ho Chi Minh City is now over. Five days filled with work, talks, negotiations and networking are the result of the restart after a two-year break.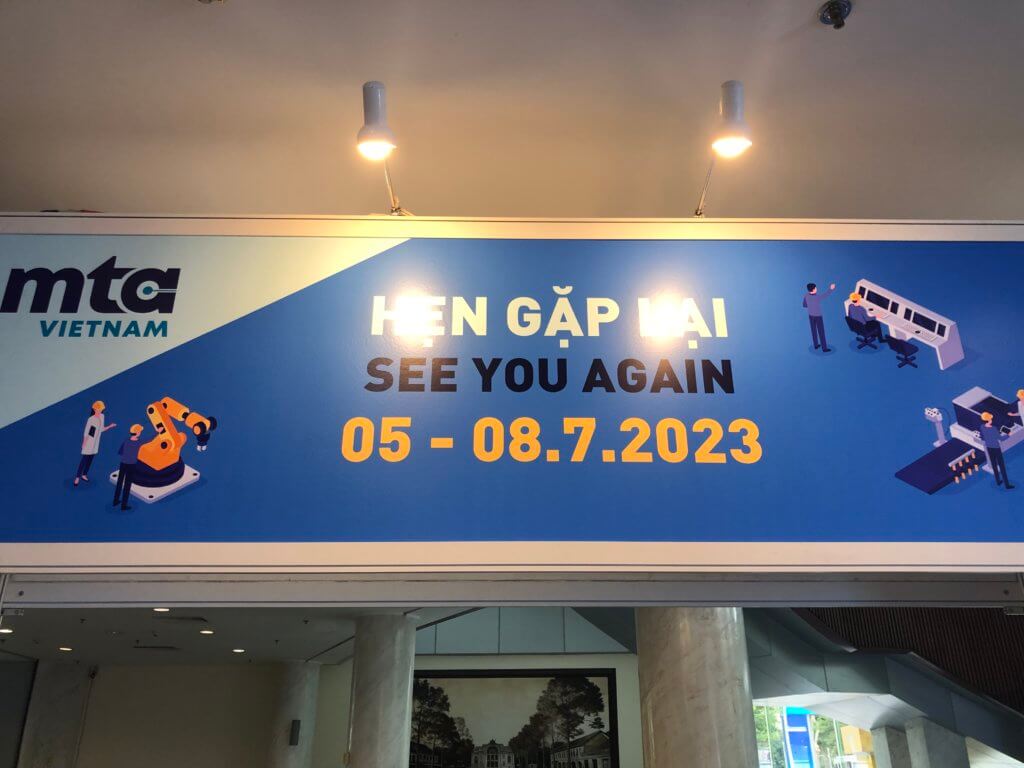 MTA Vietnam, Quelle: Ralf Reines
Due to the pandemic, the fair could not take place in 2020 and 2021. Therefore, one can indeed speak of a new start, which turned out to be restrained, because the exhibitor numbers were not even half of those from 2019. On the other hand, the visitor numbers clearly exceeded the previous best. This ensured an overall good mood at the trade fair and is certainly an indicator of the still unbroken spirit of optimism in Vietnam.
Setting up a German Pavilion under these difficult conditions was the right decision. Not least, we have demonstrated a certain resilience. Incidentally, we were the only country participating besides South Korea. This will give us a location advantage for the next trade fairs, because we were able to agree with the organizer that the German Pavilion will be given a better position in the coming years. Right at the transition from Hall A to the newly built Hall B. Perfect!
In addition, we were able to approach and convince some companies that were either only at the fair as visitors and wanted to get an impression, or that exhibited but did not participate in the joint exhibition this year, to join the German Pavilion next year. This will once again give enormous visibility to the presence in a new position.
A conciliatory conclusion to a difficult new beginning – here's to seeing you again next year.
Author: Ralf Reines, research and technology VDW, +49 69 756081-19, r.reines@vdw.de