Association informations about the war in Ukraine
The machinery and plant engineering sector condemns the Russian invasion of Ukraine in the strongest possible terms. The VDMA will support its member companies in word and deed in order to master the many challenges that are now arising.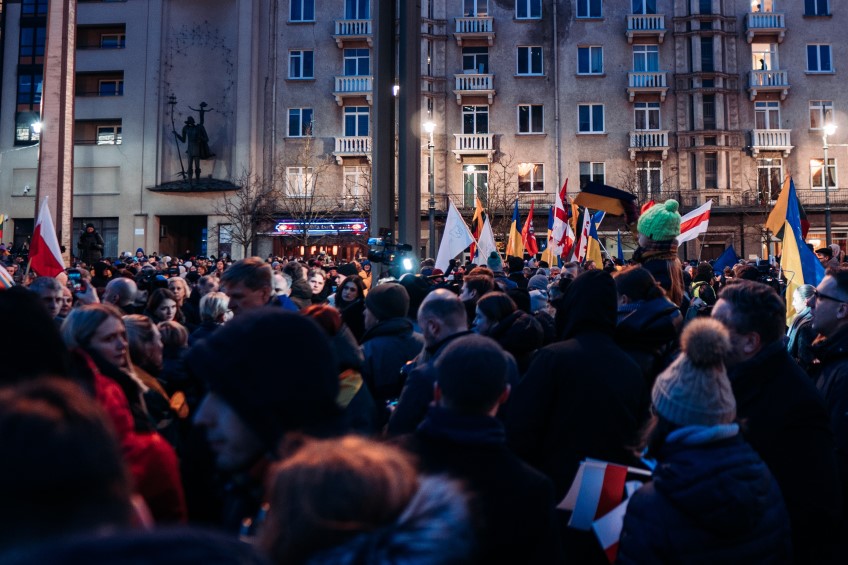 Example of a demonstration currently taking place in many places in Europe ©Artūras Kokorevas, Pexels
In view of the developments in Eastern Europe, the VDMA has launched its website as a stage for an info portal on the Ukraine war and its consequences for members. The aim is to provide important informative documents and assistance for our members as well as central statements of the VDMA at one glance.
The portal is intended to be a growing information pool. If you have any comments or suggestions, please contact Bernhard Geis in the Economics and Statistics Department (b.geis@vdw.de).
You can find the link to the info pool here.